We have created a  new tradition of sorts…
Now that our kids are all older there is less 'Early Morning' present chaos and more… 'can we sleep in on Christmas Morning' types of conversations going on over here. We get up and I toss our favorite Breakfast Casserole into the oven.
Everyone comes down at the same time.
THIS IS A RULE. They remind each other.
Along with the rule about creating a sleeping cave in the upstairs family room and yes they still sleep slumber party fashion together on Christmas Eve.
In the morning we take turns shrieking with surprise and unwrapping the Stocking and 'Santa' gifts. But we leave any family gifts for later after a few photos, changing into new clothes and breakfast.
Then we take our time enjoying the rest of the gifts and the morning.
We leave the wrapping paper mess alone most of the day. THIS IS A RULE, I remind them.
Starting a couple years ago, we had Christmas all wrapped up (ha 'unwrapped-up'?) by early afternoon. The roast beast was nestled in the oven for a long winter's nap. And we drove over the river and through the woods to see Les Miz at the movie theater!
You have to understand. We are a showtunes-roadtrip-singing kind of family. We've seen a lot of plays and the girls listen to music from all types of Broadway shows.
And this year.
One of our most favorite musicals of all time.
Opens on Christmas Day!
Into The Woods — PG
Oh. How to describe a Stephen Sondheim musical?
Chaos. Brilliance. Genius.
A Wolf and a Witch and Red Riding Hood.
Cinderella and her Prince.
A Baker and his Wife.
A Boy and his Cow.
Rapunzel and her Hair.
And a Big Tall Terrible, Awesome, Scary, Wonderful Giant in the sky!
We already bought our tickets. Christmas Day. Matinee.
Hope the roast beast doesn't burn while we're out.
Who's dying to see Meryl Streep as The Witch?!
I'm torn this year though, because a book I fell in love with several years ago has also been made into a movie and comes out on Christmas Day.
Unbroken — PG 13

Written by Laura Hillenbrand (same author who wrote Seabiscuit). And directed by Angelina Jolie… you know? Maleficent?
The Interview with Seth Rogan also comes out on Christmas Day.
But first it's rated R. I probably wouldn't have seen it. And second we have the North Korean's to thank for leaking most of it already. #Weird.
WAIT! Nevermind, according to IMDB.com The Interview will NOT come out Christmas Day and there is no plan to release it at all, not even on DVD. Oops. Sorry Sony.
But in case you're looking for other fun family movies BEFORE Christmas Day or during the holiday break?
Night at the Museum, part 3: Secret of the Tomb – PG

Opens Friday December 19th, 2014 (This Friday!)
Annie the new production for 2014 — PG
Also opens this Friday, December 19th.
The Hobbit Part 3 – PG 13
I'll be honest I saw the first movie of this series and yawned a lot.
I thought we would rent the 2nd one and well… just didn't get around to it and now the 3rd one is already out? I'm pretty sure we won't see this one in the theaters but maybe we'll try to rent the 2nd one and catch up? Anyway, The Hobbit is already in theaters right now.
There are affiliate links in this post.
Do you worry about your purse being stolen? Or worse… have you had credit cards stolen? Do you carry around an RFID credit card?
– Do you even know what RFID means?
According to Consumer Reports…
"You might not know it, but you could have a credit or debit card that uses a tiny computer chip and a radio antenna to transmit account information from your card—even when you're not shopping."—Consumer Reports
Um. I totally have a new credit card that is thicker than regular cards and has a little chip embedded in it. I was told it works in Europe. And didn't think much more about it. HELLO?
What it really means is that someone could 'clone' my card and effectively 'steal' my credit card WHILE it's still in my bag!
Why you NEED this bag from Travelon.com:
Locking main compartment with padded pocket for iPad® or tablet
2nd compartment secures with snap
Organizer panel with RFID blocking card and passport slots
Slash-proof body panels
Cut-proof shoulder strap secures to post or chair
Zippered front and rear pockets
Includes removable LED light
Seriously YOU need one of these bags in your life.
Enter to win one in your choice of 3 colors in the Rafflecopter below. Please note you have until December 20th to purchase a bag and give yourself peace of mind for the holidays!
#GoodNCrazy Giveaway | $75 Anti-Theft Signature Cross Body Bag
I'm giving away a Signature Anti-Theft Cross Body Bag from Travelon.com. The value of this bag is $75. I own a Travelon bag similar to this Signature Cross Body bag and I LOVE it. I especially was grateful to have my Travelon when traveling.
Watch towards the end of this example video… the woman behind the café table? Hilarious.
Mandatory: Must Fill out Rafflecopter to enter. Must answer first question. Giveaway open to US Only, 18 years and older. Winner will be randomly chosen via Rafflecopter, contacted via email and must respond within 48 hours. If no response after 48 hours a 2nd winner will be chosen. No purchase necessary. Please note #GoodNCrazy Flash Giveaways are only products I know and love. Please come back each week to see the next Flash Giveway!
Disclosure: I did not receive any product as part of this giveaway. This is not a sponsored post. I LOVE my bag from Travelon.com and I was so impressed with their service I agreed to run a sweepstakes with them so YOU could see what I'm talking about!
Found a whole bunch of hilarious Christmas Cards.
You Still have time. You could even print at home with some options!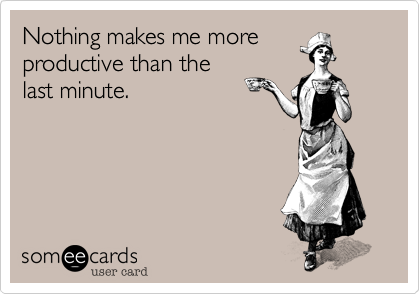 Or… Skip the Mail… just post a funny Christmas Card to Facebook.
DONE. Go wrap presents.
Print from home FREE!
From SnapFish.com Talk about last minute perfect!
PurpleTrail.com  (Nothing says procrastinate like a Halloween card for Christmas!)
You're Welcome!
I know I'm on a soapbox here, but I'm hoping if you're reading this you feel at least a little bit like I do. Finding a modest prom dress is YOUR JOB as a mom.
[More...]